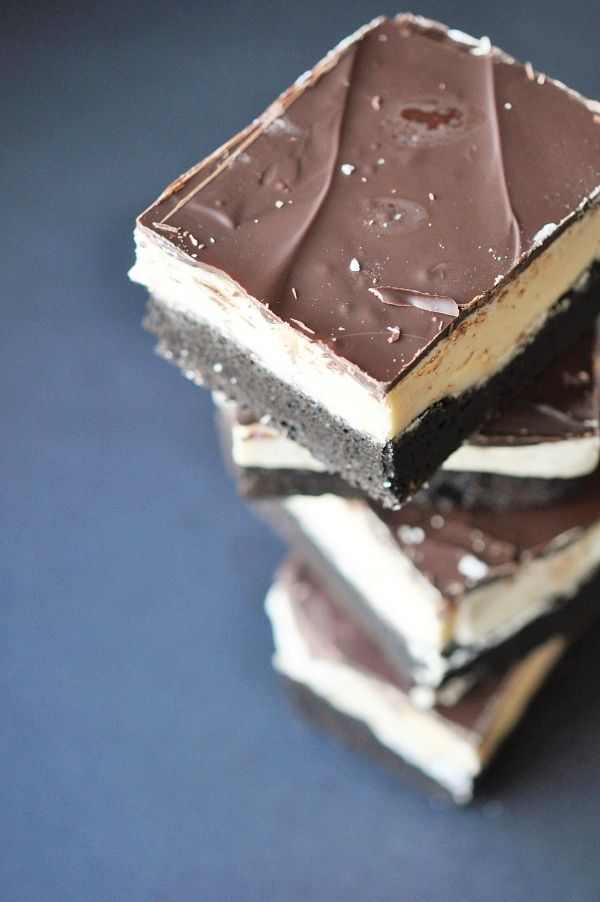 The other day I was feeling bored, so I decided to make something ridiculous. This, my friends, was the starting point of this brownie. I tried to think of basic flavors that go well with chocolate, and my mind drifted to cinnamon and coffee. Cinnamon buttercream is one of my favorite things EVER, so piling it on top of a fudgy brownie seemed like a no-brainer.
I'm not feeling incredibly talkative tonight, so let's just get to recipe, k?
for the brownie
1 and 1/3 cups butter, softened
2 and 2/3 cups sugar
4 large eggs
3 tsp vanilla extract
2 cups all-purpose flour
1 cup baking cocoa (I used special dark)
1/2 tsp salt
1 tsp espresso powder
for the frosting
1 cup butter
4-5 cups of confectioners sugar
2-3 tbsp milk, to consistency
In a large bowl, cream butter and sugar until light and fluffy. Beat in eggs and vanilla. Combine the flour, cocoa, salt, and espresso powder; gradually add to the creamed mixture.
Spread into a greased 13-in. x 9-in. baking pan lined with parchment paper that is hanging off of two sides. Bake at 350° for 25-30 minutes or until the top is dry and the center is set. Cool completely.
While your brownie is baking, make your frosting. In a stand mixer, beat your butter and sugar, adding milk to consistency. The frosting should keep it's shape, but not be too firm.
When your brownie is cooled completely, spread your buttercream evenly over it. Melt 6 ounces of dark chocolate in the microwave in 30 second intervals. Spread the melted chocolate evenly over the frosting. Chill in your refrigerator for at least an hour.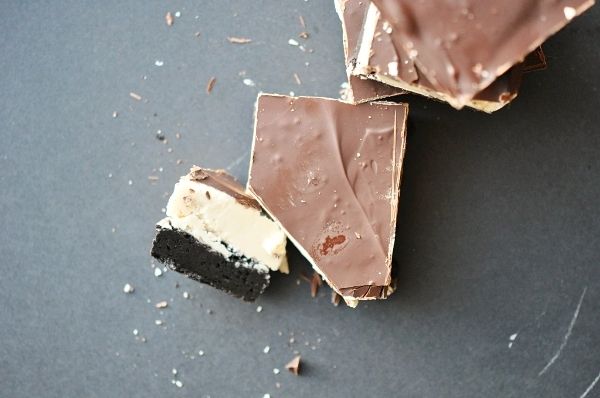 Feeling like a dark, chocolately, spicy sugar bomb? This brownie is your one-way ticket!