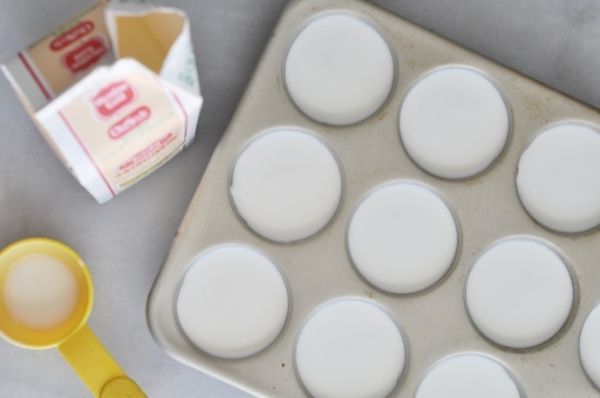 Buttermilk is amazing for baking. Though I wouldn't want to have a glass of it with cookies or anything, it adds unique and rich flavor to most baking. It's always good to have around, but the prices vary so often and you can never seem to use a whole carton.
Next time your store is having a sale on buttermilk (maybe right now because of excess holiday baking ingredients that didn't sell) grab a couple cartons. A standard cupcake pan has approximately 1/4 cup wells. Use a 1/4 cup measure and fill each well, stick it in the freezer, and once they're frozen, pop them out and bag them in a ziplock. Label them "1/4 each" so you don't forget when you're pulling them out later for recipes.
When you go to thaw them, pop them in the microwave in a microwave-safe bowl at half power in 30 second intervals until it's melted. You'll need to give your buttermilk a quick stir, but other than that, you're ready to bake!
What tips or tricks do you use for baking at home?