HIIII!!! I know it's been, like, forevz since I've given you guys some delicious stuff to stare at. I just took a job at a cute little bakery and the Sweet and Salty bar is one of our most popular items. I modified the recipe a bit to be small batch friendly and so that you guys could make these easily. I'm always thinking about you.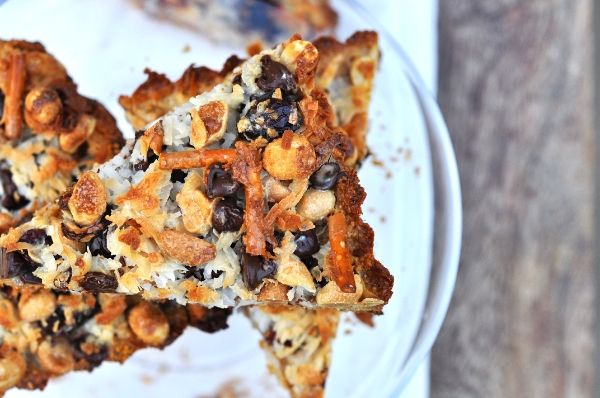 INGREDIENTS
1/2 cup butter, melted
1 1/2 cups graham cracker crumbs
1 (14 ounce) can sweetened condensed milk
2 cups semisweet chocolate morsels
1 1/3 cups flaked coconut
1 cup peanuts
1 cup broken up pretzel sticks
1 cup of dried cherries
DIRECTIONS
Heat oven to 350 degrees F. Coat 13x9-inch baking pan with non-stick cooking spray. (I did a couple tart pans instead of a 9x13, either works great!)
Combine graham cracker crumbs and butter with a spoon. Press it evenly into bottom of the greased pan. Layer evenly with chocolate chips, coconut, nuts, pretzels, and cherries and pour sweetened condensed milk over everything as evenly as possible.
Bake 25 minutes or until lightly browned. Let them cool before trying to cut them. That's it!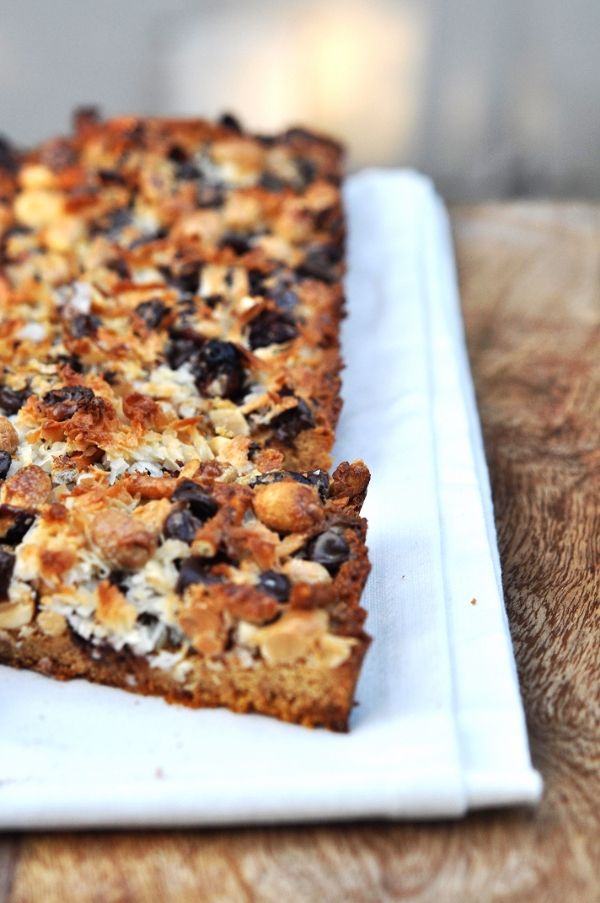 Very soon I'm going to bombard you with beautiful images from our wedding. It was like a big rowdy, beautiful family dinner and we couldn't have been happier with the way it turned out. I can't wait to share it with you soon!
In the meantime, make these. It's easy as hell and oh, so worth it.