So I know it's been a little quiet around here, Christmas time is insane. Also, way too expensive. So this recipe is brought to you by leftover stuff in my pantry.
I know you're busy and broke, so here are some cookies that won't take that long at all and will replace grocery shopping. Cause all you need are these whoopie pies.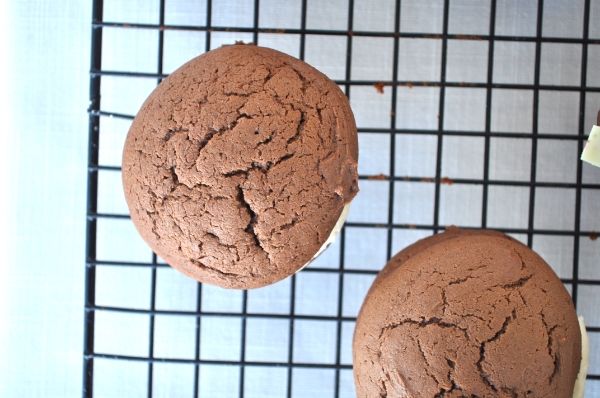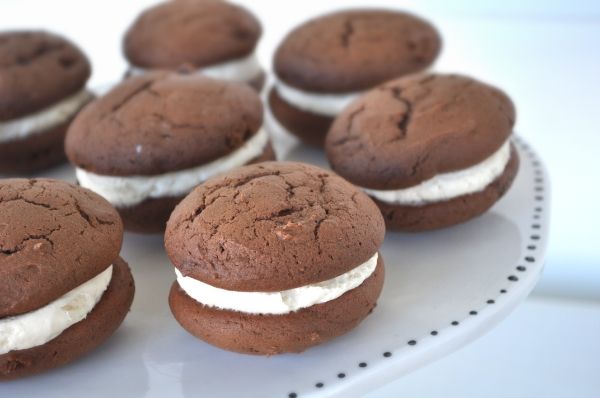 INGREDIENTS
for the cookies
3 1/2 cups all-purpose flour
1 teaspoon salt
1 1/2 cups unsweetened cocoa powder
1 tablespoon baking soda
1 teaspoon baking powder
1 cup (2 sticks) unsalted butter, room temperature
2 cups sugar
2 large eggs
2 cups buttermilk, room temperature
2 teaspoons pure vanilla extract
for the filling
1 cup (2 sticks) unsalted butter, room temperature
2 cups sifted confectioners' sugar
1 jar (7 1/2 ounces) marshmallow fluff
1 tsp pure vanilla extract
1 tsp peppermint extract
DIRECTIONS
for the cookies
Preheat oven to 400 degrees. Sift together flour, salt, cocoa powder, baking soda, and baking powder. Set aside. Line two baking pans with parchment paper with 1.5" circles drawn on them so the cookies are approximately the same size.
In the bowl of an electric mixer fitted with the paddle attachment, cream butter and sugar until light and fluffy. Add eggs, buttermilk, and vanilla. Beat until well combined. Slowly add dry ingredients. Mix until combined.
Using a ziplock baggy with the corner cut out, pipe out batter into the circles on the lined baking pans, 12 per pan. Bake for 12 minutes. Remove to a rack to cool.
for the filling
Beat the butter and confectioners sugar until it's soft and fluffy. Add in the marshmallow fluff and extracts and beat until smooth - about 2 minutes. Using a piping bag, or a ziplock with the corner cut out and squeeze out a 1" high and 1/2" wide pile of filling, then place another cookie on top. Then stuff it in your hungry face.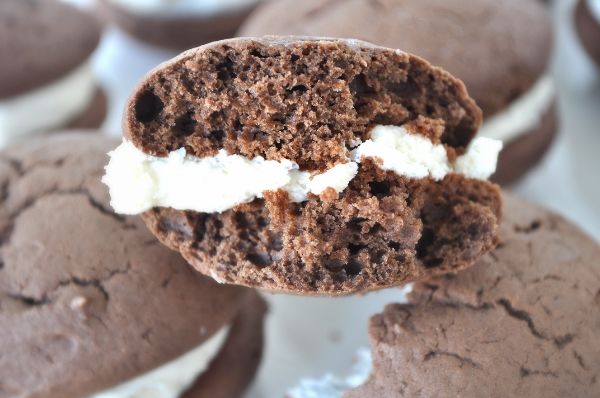 So, forget spaghetti, make whoopie pies for dinner. Dr. Pancakes' orders.