Let's be really honest - it feels like the right thing to do. These are typically made during the holidays. You'll find meltaways in any comprehensive list of Christmas cookies. But I think that as long as it's cold outside, these babies are fair game.
We're also ignoring the fact that my Christmas tree is already up and decorated. That's just the way things work in this house. By the way, it looks beautiful and Christmassy, thanks for asking.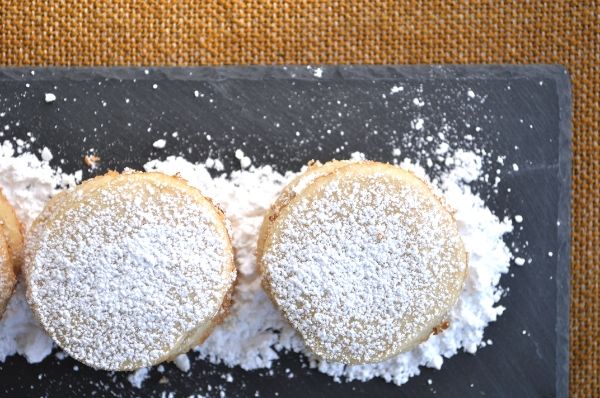 INGREDIENTS
1 1/2 cups all purpose flour
1/2 cup cornstarch
1/4 teaspoon salt
1/4 cup confectioner's sugar, plus more for topping
1 cup unsalted butter, room temperature
1 teaspoon pure vanilla extract
DIRECTIONS
In a medium sized bowl whisk together the flour, cornstarch and salt.
In the bowl of your electric mixer, beat the butter and sugar until light and fluffy. Beat in the vanilla extract. Add the flour mixture and mix on low until incorporated. Roll the dough into a cylindrical shape and cover and refrigerate for at least an hour.
Preheat oven to 350 degrees. Grease your baking sheet.
When dough is firm, cut into 1/2 inch wide slices and place the cookies on the prepared baking sheet spacing about 1 inch apart. Bake for about 12 - 14 minutes or until the edges of the cookies start to brown. Remove from oven and place on a wire rack to cool for about 5 minutes.
Sprinkle about half of the confectioners sugar onto the bottom of the pan and then place the slightly cooled cookies on top of the sugar. Put the remaining sugar in a strainer and sprinkle the tops of the cookies.
Hope you're all enjoying the cool weather. Make some cookies!