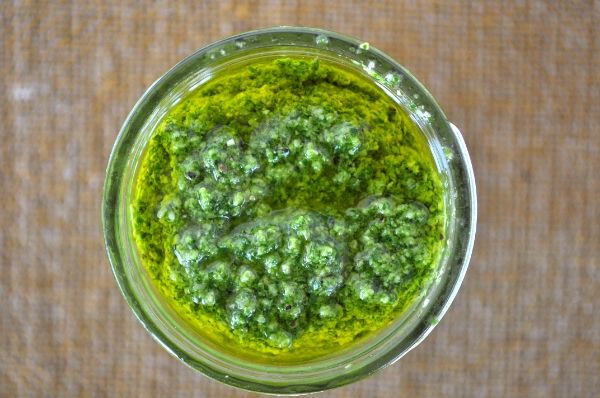 For my birthday, my sweet, sweet fella gave me something I've been pining after for a good long time. That man gave me a fancy food processor. There's nothing standing between me and eating hummus every day for the rest of my life now. Also, pesto. There will be so much pesto.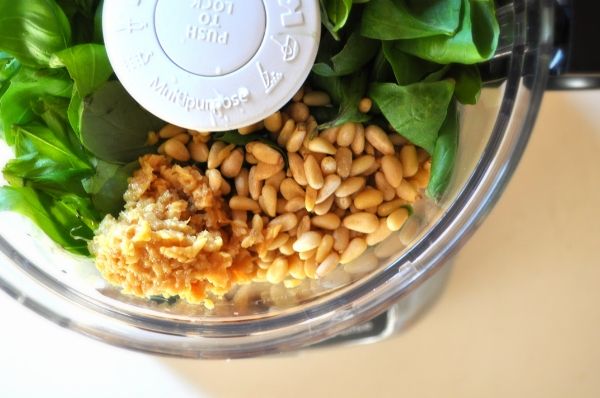 If you've got a food processor (or a blender) pesto is well within reach. It take about 20 minutes total and freezes really well. I bought four of those live plants, so as soon as my basil grows back in I'll be making more of this magic. I also added equal part spinach because a. basil isn't cheap and b. a little extra nutrition never hurt anybody.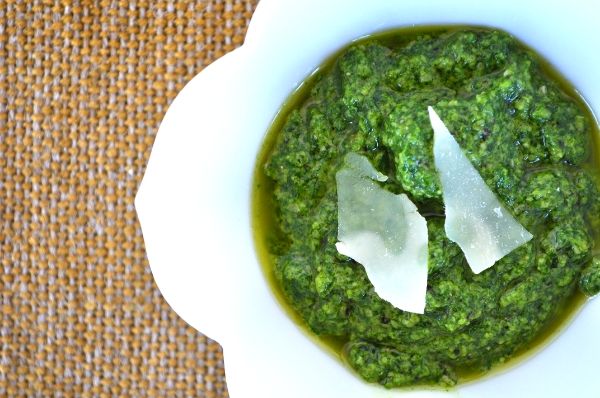 INGREDIENTS
2 cups packed basil leaves
2 cups packed spinach
3/4 cup olive oil, divided
2 tablespoons minced garlic
1/2 cup pine nutes (not toasted)
1/2 cup pecorino cheese
salt and pepper to taste
DIRECTIONS
Put basil, spinach, 1/2 cup olive oil, garlic, and pine nuts into your food processor/blender. Pulse until it looks solidly green and a little chunky. Then add pecorino cheese, salt and pepper to taste (I added a teaspoon of each, but it's totally up to you) and pulse again for a few seconds.
If you are eating it right away, you can serve it as is. If you're freezing it, pour the pesto into a jar that is more than big enough and pour remaining 1/4 cup olive oil on top of it and seal it tightly.
That's it. Easy peasy.