This Fall I will only be making a couple pumpkin recipes. Why? Because by mid-October the Internet is so saturated with pumpkin that I lose my taste for it. So here it is, pumpkin recipe one of two. Pumpkin cinnamon ice cream sandwiches. The soft pumpkin cookies and halfway homemade cinnamon ice cream are the perfect not-quite-fall snack.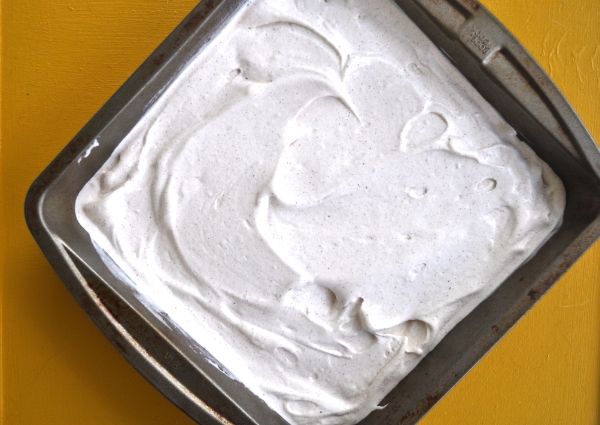 INGREDIENTS
for the ice cream
1/2 pint of vanilla ice cream
1 tbsp cinnamon
for the cookies
1/2 cup butter, softened
1 cup brown sugar, packed
1 cup canned pumpkin
1 1/2 teaspoons vanilla extract
2 cups all-purpose flour
1 teaspoon baking powder
1 teaspoon baking soda
1 1/2 teaspoons cinnamon
1/2 teaspoon nutmeg
1/4 teaspoon salt
DIRECTIONS
for the ice cream
Leave the ice cream on your counter until it has softened but not completely melted. Place Softened ice cream in a large bowl and mix in the cinnamon thoroughly. Place in an 8x8 pan and smooth the surface with a spatula. Place back in the freezer to re-freeze.
for the cookies
In a large bowl cream together butter and sugar; add pumpkin and vanilla and mix well. In a separate bowl combine flour, baking powder, baking soda and spices. Add to butter and sugar mixture and mix until thoroughly combined.
Refrigerate dough for at least 2 hours, until firm. Line cookie sheets with parchment paper and preheat oven to 350 degrees F.
On a floured surface roll out dough to about a 1/8 inch thickness. Cut with a square cookie cutter and place cookies 1 inch apart on cookie sheets. Bake for 12 to 15 minutes.
There you have it, my pumpkin-craving pretties. A transition dessert in case cold weather hasn't reached you yet but you're feeling Autumny.