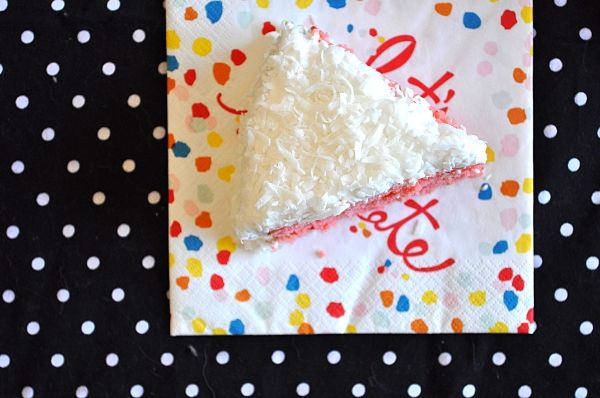 March and April include the birthdays of a few super important people. Namely my brother, mommy, and best friend, along with a few others. It is for this reason, the magical calendrical convergence, I made a cake fit for everyone's big day.
This thing is a sugar bomb. It also happens to be one of the prettiest cakes ever. Before you ask, YES it has Red number 4o in it. Such things don't bother me but if you choose not to use it, the cake will still be pink, just way way lighter.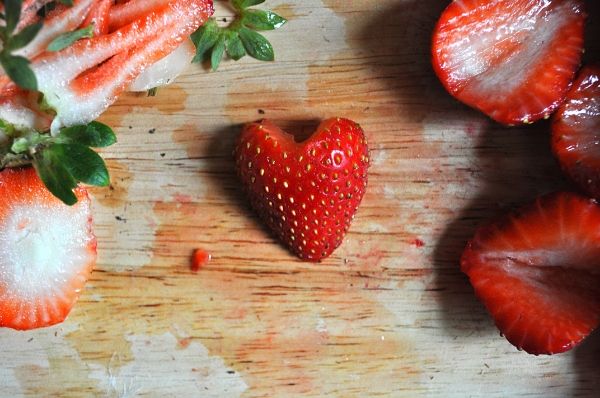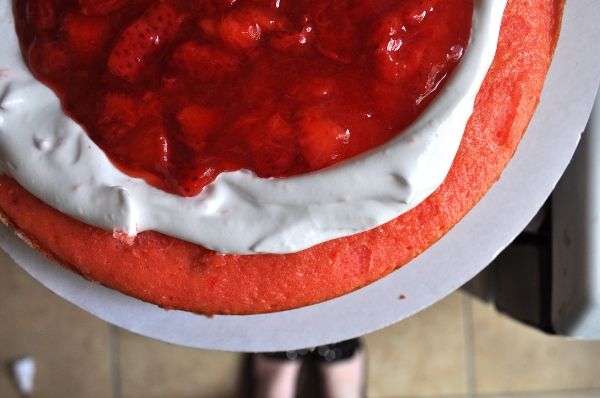 INGREDIENTS
for the strawberry cake
2 1/2 cups all purpose flour
1 1/4 teaspoons baking powder
3/4 teaspoon salt
1/2 teaspoon baking soda
3/4 cup butter, softened
1 1/2 cups sugar
2 tablespoon sugar
1 cup of strawberry puree
4 eggs
3/4 teaspoon vanilla extract
red food coloring
1/2 cup buttermilk
for the strawberry puree
I used a recipe from
my archives
for the coconut icing
1 1/2 cups regular sugar
2 egg whites
1/4 tsp salt
1/3 cup water
1/4 tsp cream of tartar
1 tsp vanilla
1 small bag of coconut flake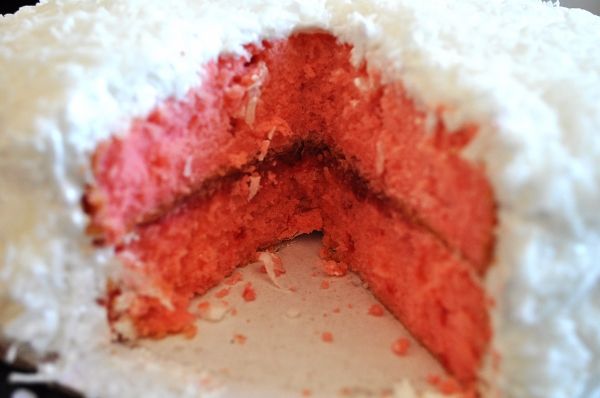 DIRECTIONS
for the strawberry cake
Preheat oven to 350 degrees. Grease and flour two 9 inch pans, tapping out the excess. Set aside.
Sift the flour, baking powder, salt, and baking soda together and set aside. Cream the butter and 1 1/2 cups sugar until light and fluffy in a large bowl using a mixer set at medium-high speed. Add 3/4 cup preserves and the eggs, one at a time, blending each addition thoroughly. Scrape down sides of bowl and beat in vanilla extract and the food coloring.
Reduce mixer speed to low and add the flour mixture by thirds, alternating with the buttermilk and ending with a final addition of the dry ingredients.
Divide the batter equally between the pans and spread evenly. Bake on the middle rack of oven until a tester inserted in the center of each cake layer comes out clean -- about 20 to 30 minutes. Cool completely on a wire rack.
for the coconut icing
Combine sugar, water, egg whites, cream of tartar and salt in top of double boiler. Beat with electric mixer until blended. Place over rapidly boiling water. Beat constantly, 7 to 10 minutes, or until frosting holds a peak. Remove from heat, add vanilla, continue beating until frosting is cool and spreading consistency. Spread over top and sides of cake, sprinkle with coconut.
To put this cake together
I put a dam of coconut icing on top of the first layer, spooned some strawberry puree into the middle of it, placed the second layer on top, and then iced the outside of the cake. I then applied the coconut. After watching 12 or so useless Youtube videos, I decided to smush handfuls of coconut flakes against the cake and it worked!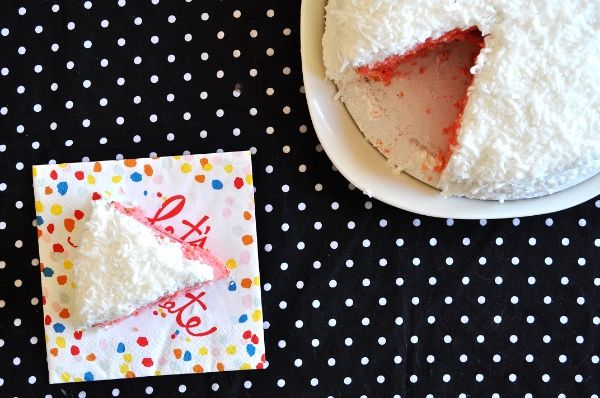 Happy birthday brother, mommy, and best friend! And happy Tuesday to you, dear reader.