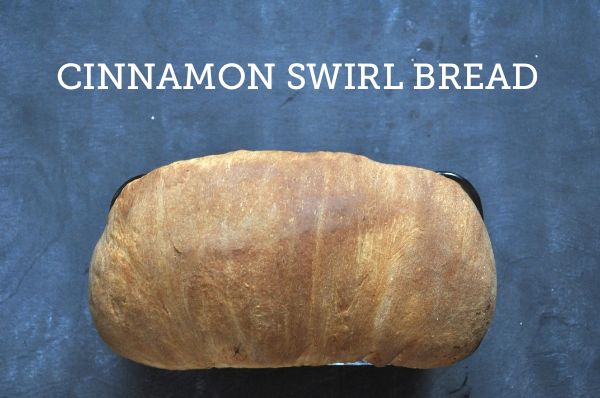 Here is the secret no baker wants you to know: Bread is easy to make. Don't be intimidated by it needing to rise twice and everything else that goes with it. I am fully confident that you can do this.
In fact, you shouldn't be buying bread. It is way cheaper and healthier to make it yourself. It takes almost no time or effort at all once you're in the habit of doing it every week. That's the end of my sermon. On to this recipe. (That is easier than you think)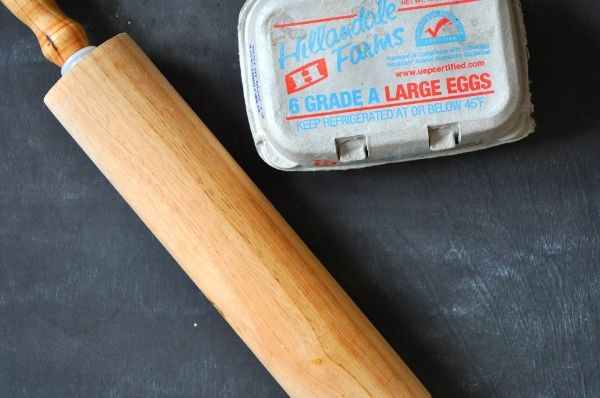 Here is the basic idea. You combine warm milk with yeast, let the yeast wake up. Mix your ingredients together (we'll cover the order in the recipe), put the dough in a oiled bowl and cover with plastic wrap to rise. It will double in size. Then roll is out into a rectangle, cover in cinnamon sugar and roll into a log. Place that log in the bread pan and cover it and let it rise again. As you can see below, it doesn't get much bigger in the oven after it rises for the second time, so what it looks like after it rises is roughly the size it will be.
Here are some tips I use to make a good loaf of bread:
Once you put it in an oiled bowl and cover it with plastic wrap, put it in your microwave to rise. A microwave creates the perfect moisture and temperature for your dough to rise. If you don't have a microwave (like me) put it on top of your stove.
Warm the bowl with hot water before you put the dough in. A warm bowl will facilitate quick and thorough rising.
Make sure your bread is completely cool before you slice it for a clean cut. I did not do this, which is why my bread looks the way it does. Still delicious, just not as pretty.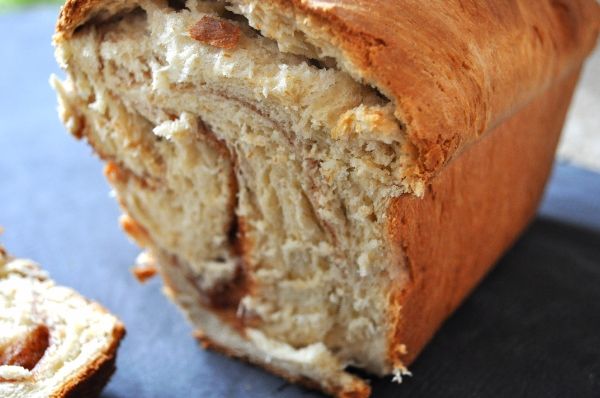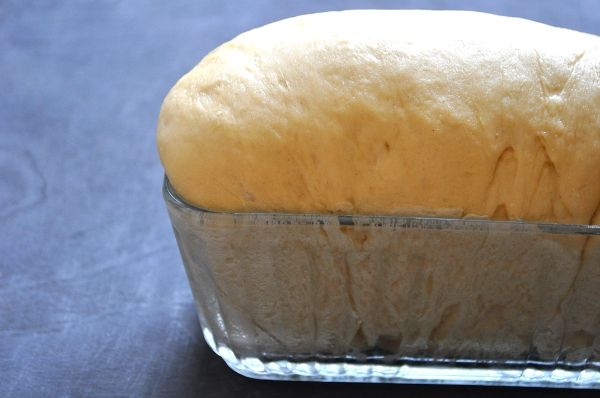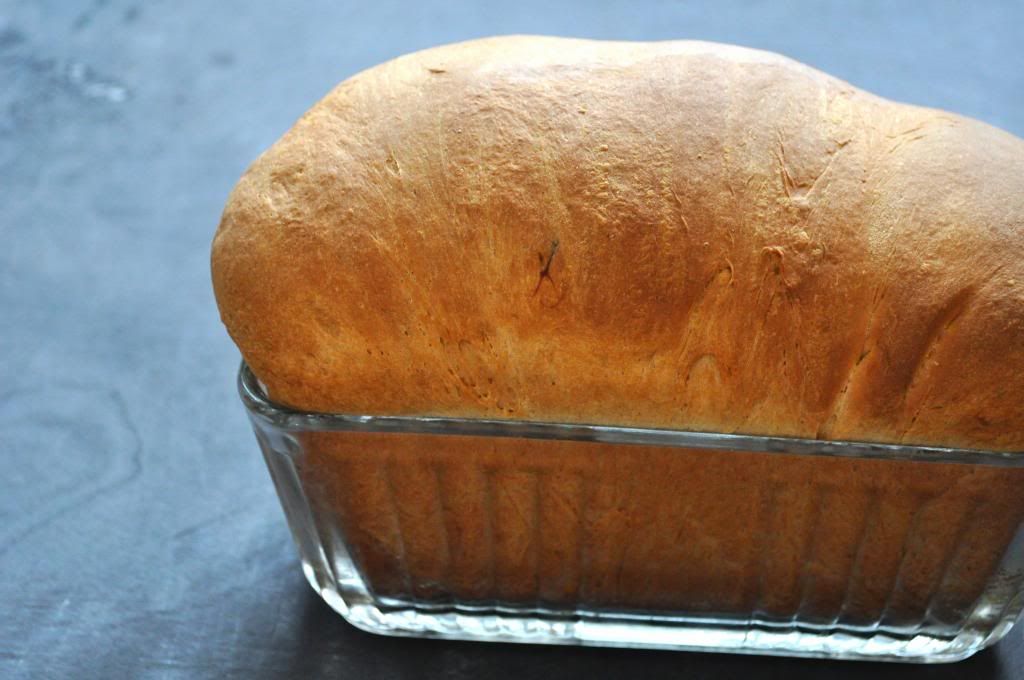 INGREDIENTS
1 cup milk
6 tbsp butter
2-1/2 tsp active dry yeast
2 eggs
1/3 cup sugar
3-1/2 cups all purpose flour
1 teaspoon salt
1/3 cup sugar
4 tbsp cinnamon
DIRECTIONS
Melt butter with milk. Heat it over medium heat so it doesn't boil. Allow to cool until it is luke warm. Put your yeast in and stir it in gently. Let the mixture sit for 10 minutes.
Combine flour and salt. In the bowl of an electric mixer, mix sugar and eggs with the paddle attachment until combined. Pour in milk/butter/yeast mixture and stir to combine. Add the flour one half at a time and beat on medium speed until combined.
Switch to the dough hook attachment and beat/knead dough on medium speed for ten minutes. If dough is overly sticky, add 1/4 cup flour and beat again.
Heat a metal or glass mixing bowl with hot water so it's warm. Drizzle in a little corn oil, and coat the dough in it. Cover bowl in plastic wrap and set aside to rise.
Turn dough out onto the floured work surface. Roll into a neat rectangle no wider than the loaf pan you're going to use, and about 18 to 24 inches long. Mix sugar and cinnamon together, then sprinkle evenly over lightly butter-smeared dough. Starting at the far end, roll dough toward you, keeping it tight and contained.
Cover loaf pan with softened butter. Place dough, seam down, in the pan. Cover with plastic wrap and allow to rise for 2 hours.
Preheat oven to 350 degrees. Bake until golden brown!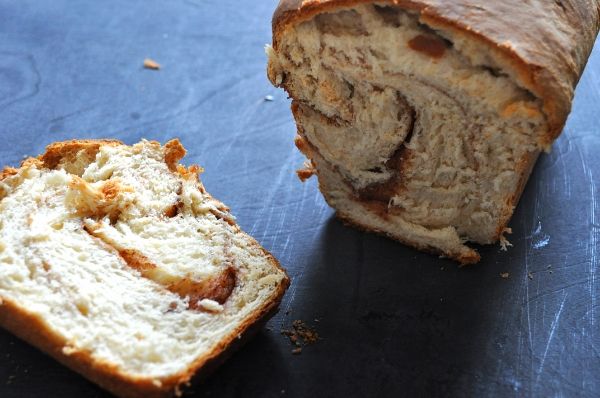 Now go. Go make bread. You can do it.