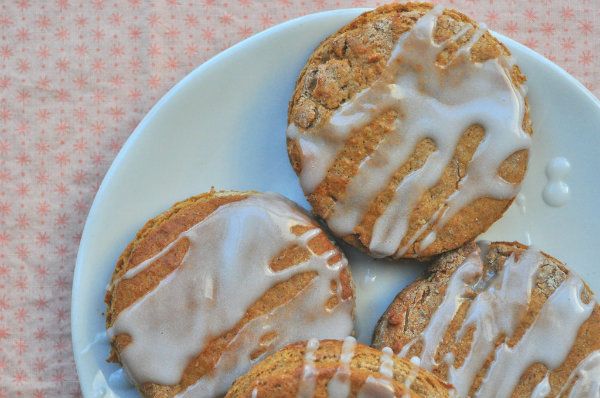 There are few things I love more than spicy gingerbread. I mean very few. We're talking family, friends, and life. Obviously, gingerbread is pretty high up on my likes. And seeing as it is Sunday, and I was feeling comfy and laid back, I thought it would be the perfect morning for some scones. I know, I'm reading your mind, right?

Let's get down to making these morsels of awesomeness.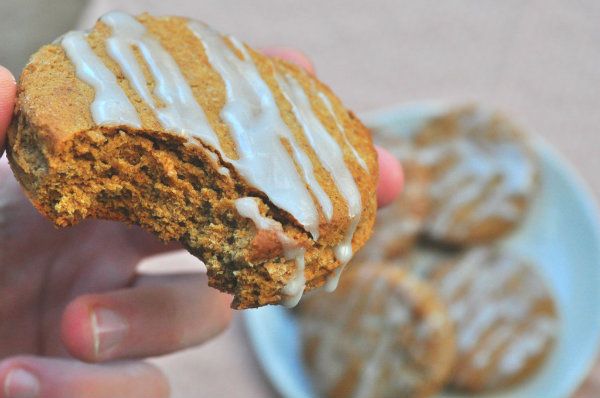 2 cups flour
4 tablespoons brown sugar
2 teaspoons baking powder
1/2 teaspoon baking soda
1/2 teaspoon salt
2 teaspoons cinnamon
1 1/2 teaspoons ground ginger powder
1/4 teaspoon nutmeg
1/4 cup softened butter
1 egg yolk (reserve white)
1/3 cup molasses
1/4 cup milk
For the glaze
2 cups powdered sugar
2 teaspoons milk or cream
a dab of light corn syrup (optional, this makes the glaze harden up better)


In a bowl, combine the flour, brown sugar, baking powder, baking soda, salt, ginger, cinnamon and nutmeg.

In another bowl, mix the egg yolk, molasses, butter and milk.

Gently combine the two mixtures, being careful not to over mix.

Flatten dough into a 1 inch thick portion and cut into triangles or circles. Arrange on a parchment lined baking sheet 1 inch apart. Brush with the reserved egg white and sprinkle with sugar.

Bake in preheated for 8-12 minutes. Remove while still slightly soft to the touch.

For the glaze
Mix the sugar and milk until its creamy, and using your whisk, drizzle it over your cooled scones. Allow it to dry on wax paper then eat 'em.


You should make these for Santa this year. A little bird told me he is tired of grocery store cookies. Just saying.