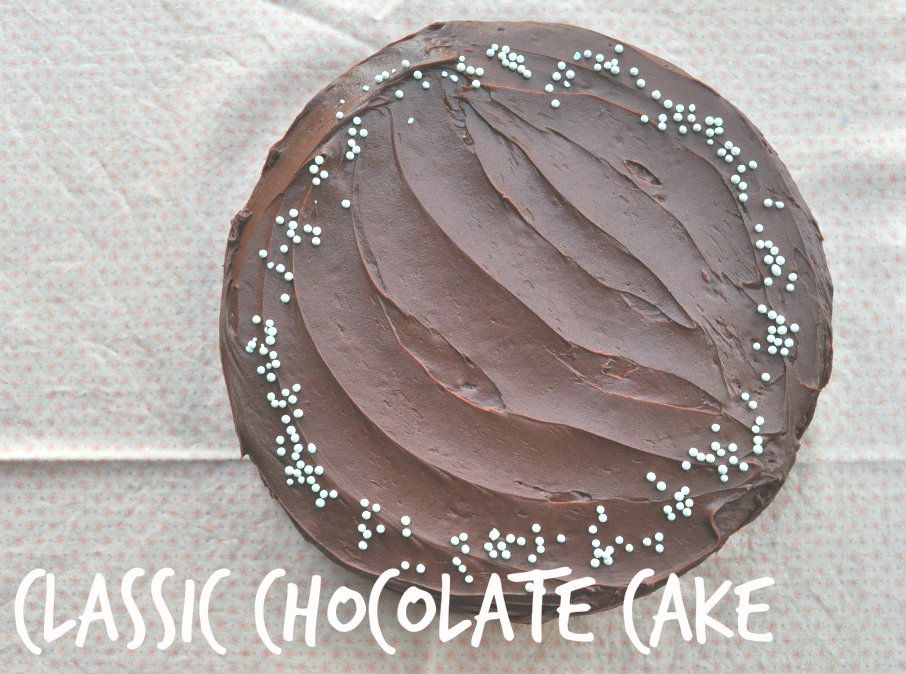 I don't have to tell you why chocolate cake is a good idea. I think we know each other well enough to have an understanding about this. I will say, however, that this particular recipe yields a super moist but easily handled and decorated cake. Perfect for, oh I dunno, a birthday. Or a Wednesday. Whichever.
So I put on my Swell Season Pandora station and got to making this cake. Needless to say, it was a pretty magical afternoon. Here's how I made it.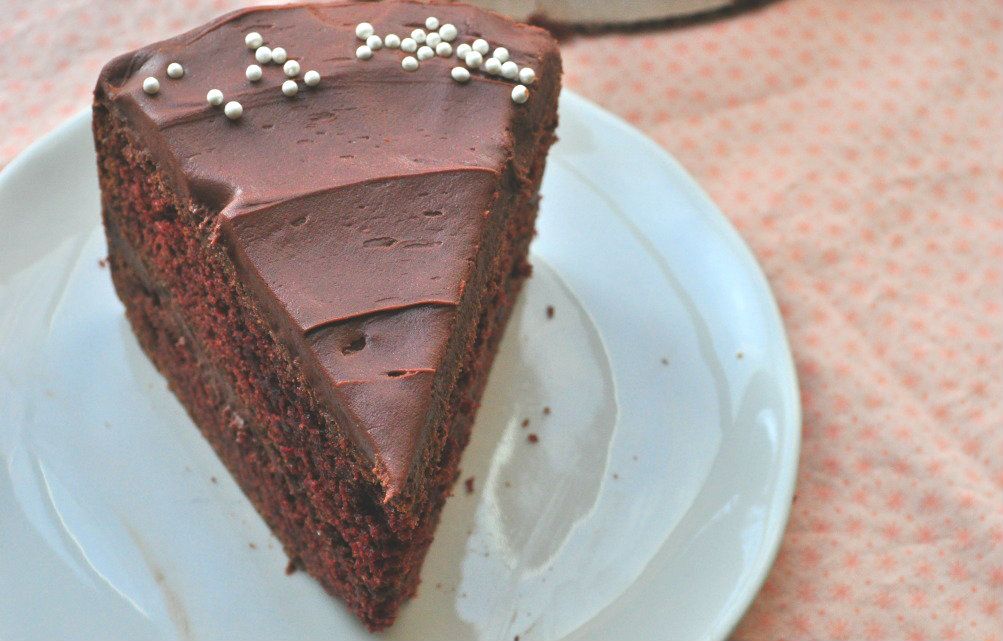 adapted from The Cake Book by Tish Boyle
INGREDIENTS
2 2/3 cups all-purpose flour
2 1/2 cups granulated sugar
1/2 cup natural cocoa powder (not Dutch processed)
1 1/2 tsp baking soda
1/2 tsp salt
3 large eggs, at room temperature
2/3 cup sour cream, at room temperature
1 tbsp vanilla extract
10 tablespoons unsalted butter, melted and then cooled
2/3 cup canola oil
1 1/4 cup ice water
DIRECTIONS
Position the rack in the middle of the oven and preheat the oven to 350 degrees. Grease the entirety of two 9" cake pans then line the bottom with pre-cut parchment paper. Then grease the top of the parchment paper and dust the entire pan with flour.
Sift together (yes I mean it) floru, sugar, cocoa powder, baking soda, and salt. If you would like, you can grab a second bowl and sift the ingredients a second time. I did, but it isn't absolutely necessary. Set aside.
In another bowl, whisk together eggs until well blended. Then whisk in the sour cream and vanilla extract until smooth and well blended. Set aside.
In a stand mixer with a paddle attachment (you can use a hand mixer and a bowl for this, too) mix together butter and oil on low speed until well blended. Add the cold water and mix on the same speed. Once they're completely combined, stop your mixer, put all the dry ingredients in at once, and mix on low to medium speed until well blended. Scrape down the sides of the bowl once and mix more if necessary, but do not overmix.
Pour the batter into the pans in even amounts. Bake them for 35 to 40 minutes until a toothpick inserted in the center comes out clean. For me, this took exactly 40 minutes, but I live at very high elevation.
Once they're done, cool the cakes in the pans for 15 minutes on a cooling rack. Then invert the pans and let the cakes cook COMPLETELY before doing any leveling or decorating. I know it's hard. But just do it.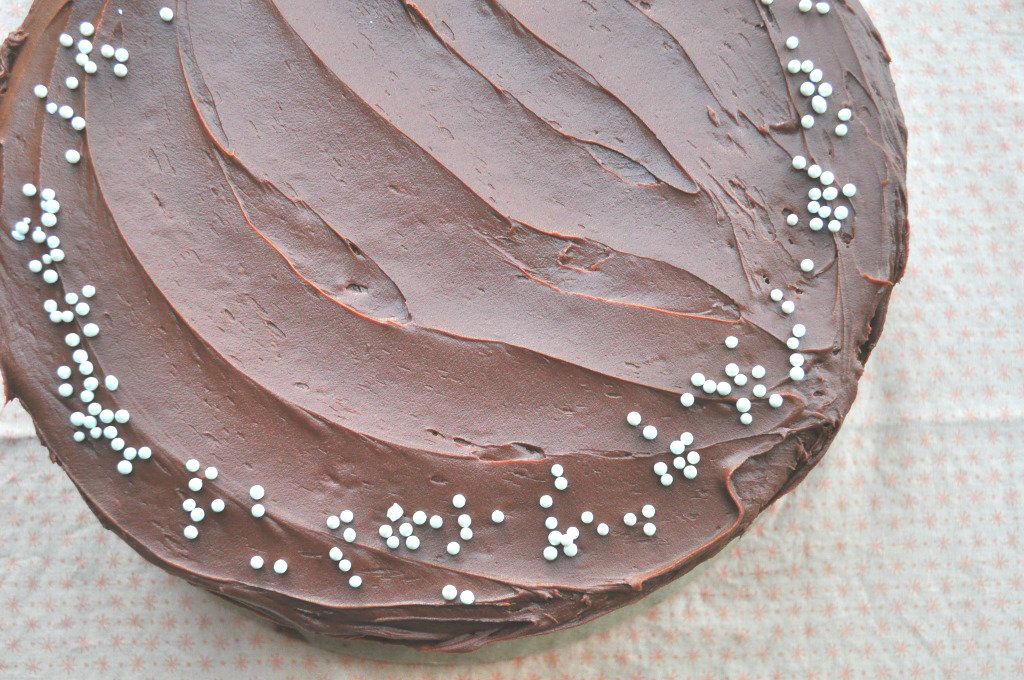 I bet you know someone who deserves this cake. At the very least, I bet you vaguely know of someone in the office who is having a birthday sometime soon so you have an excuse to make this.
You can also stay home on a Friday night, make this, and pretend it's your birthday. I won't tell.