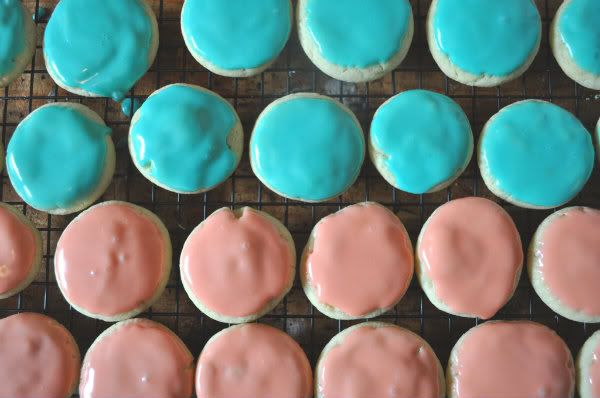 I want to be a lot of things. I want to be be a paper goods designer, a mother of at least 4, and let's not forget a famous folk singer. Realistic, right?
But on the easier-to-achieve list of things I want to be, there is "the kind of baker who uses whole vanilla bean." Well, pretties, I can cross that one off my list.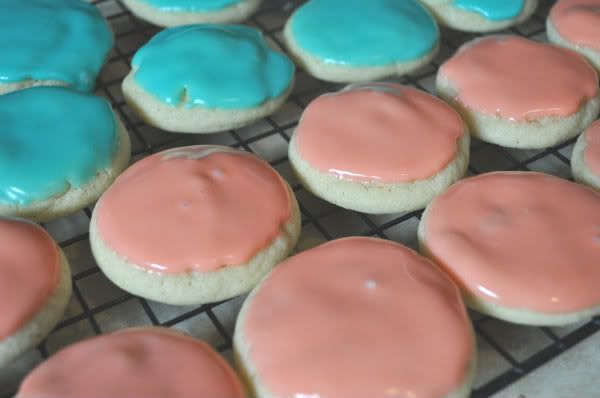 Guys, these cookies are so good. They're soft and vanilla beany and perfect sized. Plus, if you make these, you can cross "be full of vanilla bean cookies" off your list. You're welcome.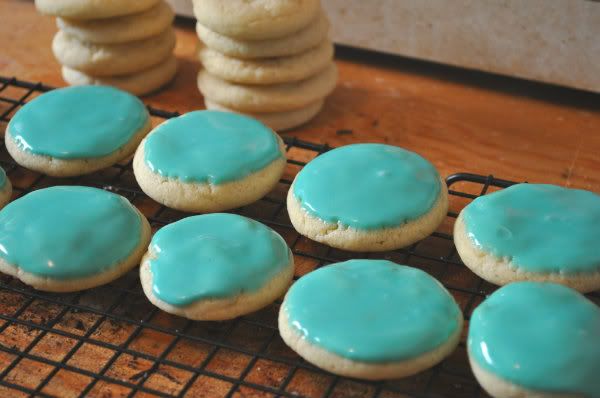 for the cookies
⅔ cup shortening
⅔ cup butter
1 ½ cups white sugar
2 eggs
2 teaspoons vanilla extract
vanilla from 3 madagascar beans
3 ½ cups all-purpose flour
2 teaspoons baking powder
1 teaspoon salt
Preheat oven to 350 degrees F
In a medium bowl, cream together the butter, shortening and sugar. Stir in the eggs, vanilla extract, and vanilla beans, by splitting the beans from tip to tip with a sharp knife, opening the bean and scraping the contents into your mixing bowl. Combine the flour, baking powder and salt, stir into the creamed mixture until dough comes together. Roll dough into walnut sized balls and place them on an unprepared cookie sheet about 2 inches apart. (You don't need to grease the cookies sheet because of the shortening in the dough - it will be soft but not too sticky.)
Bake cookies 10 to 12 minutes in the preheated oven, until bottoms (not tops) are light brown. Remove the cookies from the baking sheets to cool on wire racks.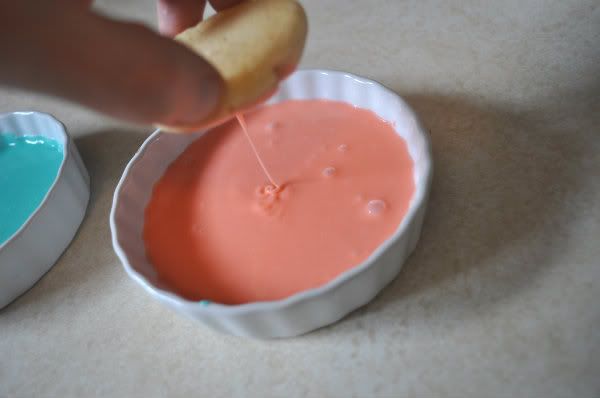 for the icing
INGREDIENTS
1 cup confectioners' sugar
2 teaspoons milk
2 teaspoons light corn syrup
¼ teaspoon almond extract
whatever food coloring you want!
In a small bowl, stir together confectioners' sugar and milk until smooth. Beat in corn syrup and almond extract until icing is smooth and glossy. If icing is too thick, add more corn syrup.
Divide into separate bowls, and add food colorings to each to desired intensity. Dip cookies, allow the excess to drip off, twist and turn over. The frosting will harden within a few minutes!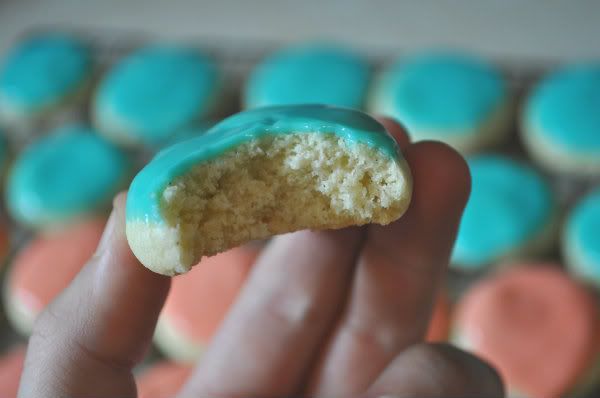 I'm about to go cross "take a cold shower" off my list because, oh my lanta, it is hot around here. Go bake these!