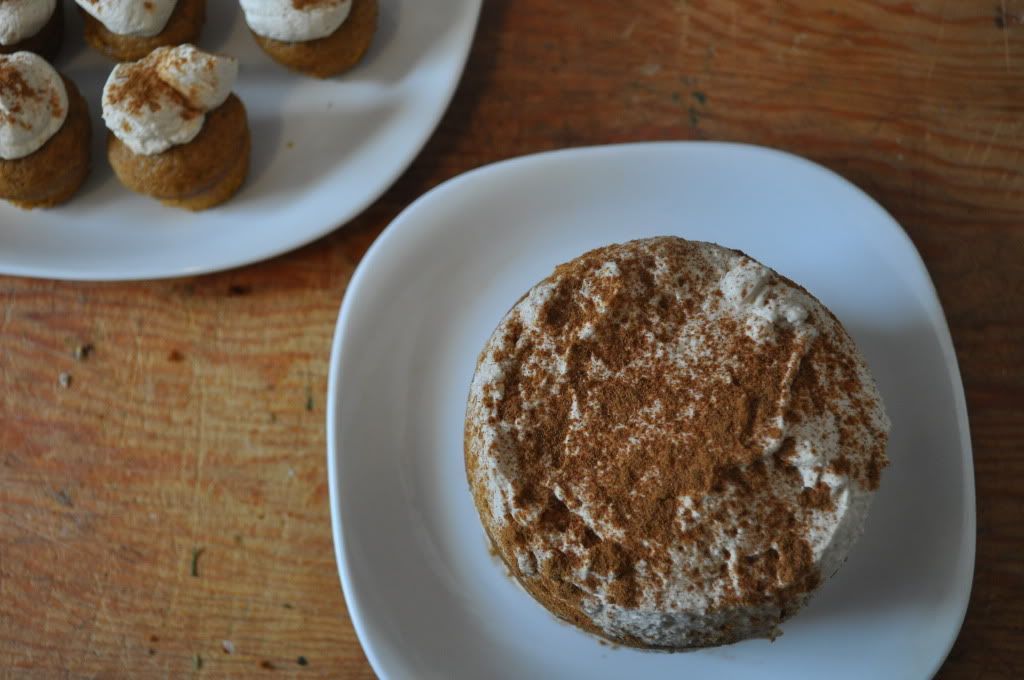 I'm having a pretty great couple of days. I have been making decisions that make me happier. Some of them have been tough and some of them, surprisingly easy.
Like this morning? I slept until 9:30. Because I could. Pretty awesome, right? I know.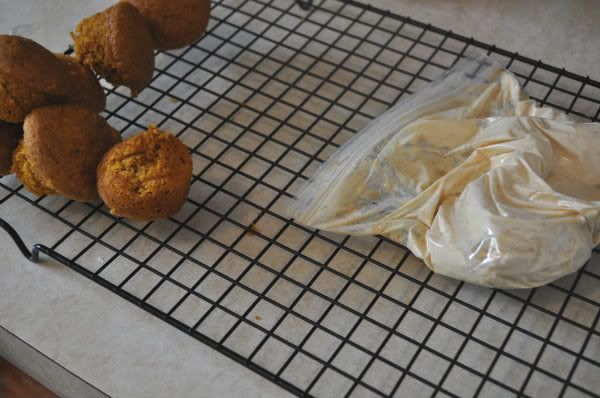 I hadn't quite decided what form I wanted this perfect cake in, so I made mini cupcakes and a little layer cake. Some of the mini muffins didn't make it, obviously. Rest in peace little muffins.
1 teaspoon ground cinnamon
¼ teaspoon freshly grated nutmeg
¼ teaspoon ground allspice
1 cup packed light-brown sugar
1 cup (2 sticks) unsalted butter, melted and cooled
4 large eggs, lightly beaten
1 can (15 ounces) Libby's canned pumpkin
Preheat oven to 350 degrees. Line cupcake pans with paper liners or grease your cake pan; set aside. In a medium bowl, whisk together flour, baking soda, baking powder, salt, cinnamon, ginger, nutmeg, and allspice; set that aside.
In a large bowl, whisk together, brown sugar, granulated sugar, butter, and eggs. Add dry ingredients, and whisk until smooth. Whisk in pumpkin puree.
Fill each liner or cake pan about halfway. Bake until tops spring back when touched, and a toothpick inserted in the center comes out clean, 20 to 25 minutes, rotating pans once if needed. Transfer to a wire rack; let them cool completely before putting whipped cream in between layers or on top of the cupcakes.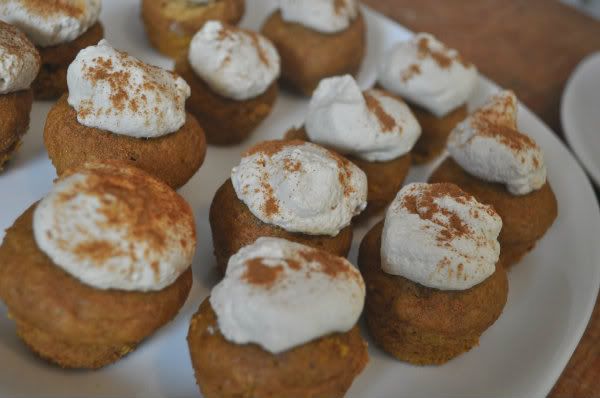 for the whipped cream
½ cup Chai concentrate (you can buy a small cup of it from Starbucks)
1 cup heavy whipping cream
whip (either by hand, like a hero, or with an electric mixer) whipping cream until it starts to thicken, but before it forms stiff peaks. Then add the Chai and sugar and continue beating until stiff peaks form.
Refrigerate for an hour before you use it.
I didn't bother with a piping bag. I just used a ziplock and cut one corn
er. This doesn't have to be perfect, it's more about the piles of delicious whipped cream, not how it looks!
Next thing I'm doing for myself? Eating this, while watching numerous episodes of Grey's Anatomy. Peace out, pretties.