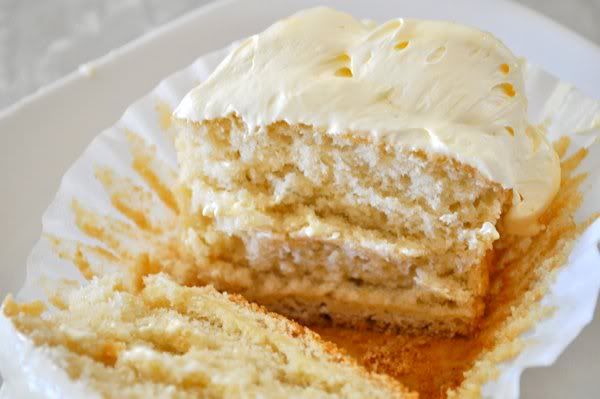 I struggled with this blog post. Why? Well, Ill tell you why.
I made honey cake. If you follow me on
Twitter
or
Facebook
or any other social networking site, you will have seen me post about it multiple times.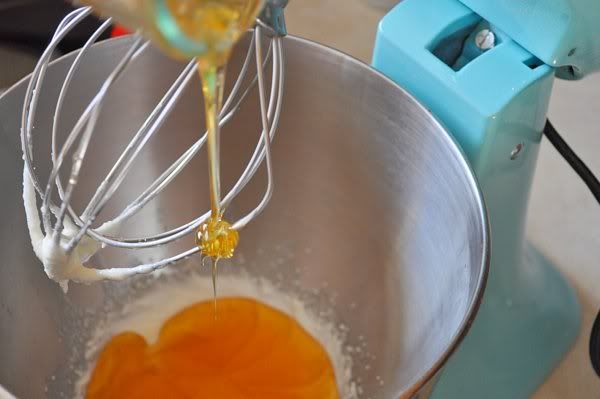 I struggled with this because I needed to find the words to describe how out of control these cupcakes are. I am jaded when it comes to cupcakes. I have been baking for too long to be thrown into a tizzy over one. Or so I thought.
If you need me to help you move, babysit your kids, or give you one of my kidneys, make me honey cake. It's probably not smart to expose my vulnerability like that but this is honey cake we're talking about, here.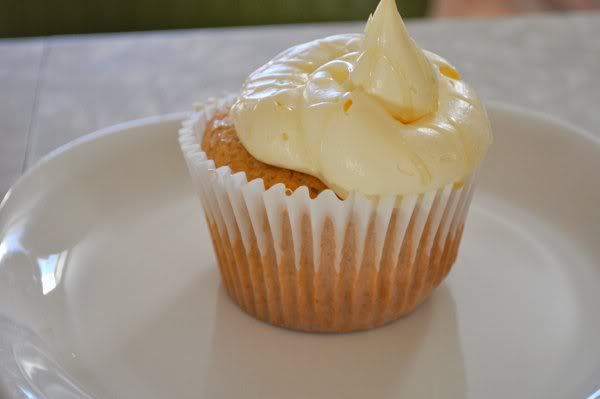 Because you all make me smile, I'm going to share this amazing recipe with you. Please make it. As you take your first bite you'll be thinking, "My goodness, I think I'll propose to Lizzy."
When you do, keep in mind, I like pear-shaped diamonds.

- For the cupcakes -

1/4 cup butter, softened
1/4 cup white sugar
3/4 cup honey
2 eggs
1/2 cup buttermilk
1/2 teaspoon vanilla extract
2 cups all-purpose flour
1 tablespoon baking powder
1/4 teaspoon salt
makes 10-12 cupcakes or 6 jumbo cupcakes

Preheat oven to 350 degrees. Grease a 12 cup muffin/cupcake pan or line with paper baking cups.
In a medium bowl, beat the butter and sugar with an electric mixer until light and fluffy. Mix in the honey, eggs, buttermilk and vanilla. Combine the flour, baking powder and salt; stir into the batter just until blended. Spoon the batter into the prepared cups, dividing evenly.
Bake in the preheated oven until the tops spring back when lightly pressed, 20 to 25 minutes. Cool in the pan set over a wire rack. After you frost them, drizzle some honey on top!
- For the frosting -

1/3 cup butter
1/4 teaspoon salt
1 teaspoon vanilla extract
3 1/2 cups sifted confectioners sugar
3 to 4 tablespoons milk or light cream, or to make smooth and spreadable

Cream butter, salt, and vanilla, beating with an electric mixer until light and fluffy. Add the confectioners' sugar gradually, beating after each addition. Add 3 tablespoons milk or light cream, beating until smooth.
Add more milk if needed.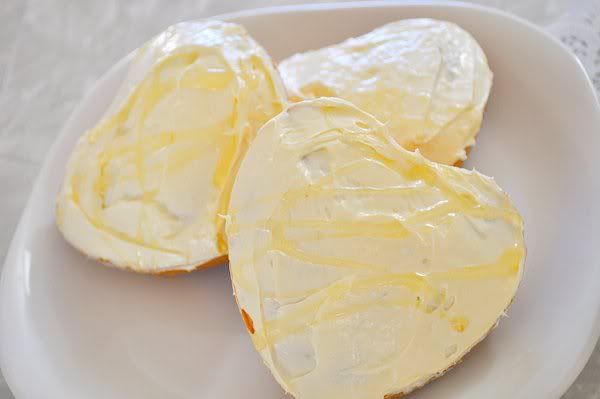 Enjoy, my pretties. (Not as if you had any choice.)